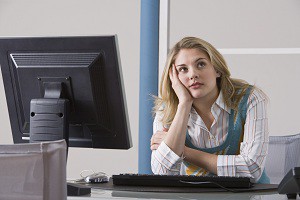 At some point you realize that you – a college or university student – have enough time to accomplish academic assignments. Moreover, it looks like you've got all related material and all you need is to get started. But that's the trick! The hardest part is to actually take the first step. Sometimes it's hard to get back to the work left long time ago. Sometimes it's hard to finish the last sentence. Whatever moment you've got stuck in, you have lack of one special thing required for academic success – motivation. Why is it so crucial for us?
Motivation can set the fire.
This is the spark that we are in need of in order to get the things started. If there's no motivation, anything you work on will require more efforts and won't be as successful as you want it to be. Due to strong and well-reasoned motivation, starting things is much easier. The point is that you have a desire to get the things started, so you begin to work with the right attitude and as a result, you're rewarded with an adequate success.
Motivation is your fuel.
If you like to spend long cold winter nights near the fire place, then you know how important to nurture the fire with wood from time to time. It works the same way for the motivation. It keeps you going, which means you must nurture it as well, re-evaluating why you're actually doing that. If you exert every effort in order to keep your motivation solid and unbreakable through adding to it all the time, you will have success for the dessert!
Motivation keeps you alive.
Just like the fireplace in winter times, motivation never lets you get cold. It's not an exaggeration to say that our everyday life is hard. And as we're getting older, it gets more expensive, complicated and full of problems as well. Motivation is the light at the end of the tunnel that keeps you going even though the road is narrow and long. Keeping your eyes on the goal will help you to hold on.
Motivation can be transformed into something else.
Just like the flame in the fireplace – one moment bright orange, the next yellow – your motivation can change. The reason why you work hard in order to cope with the academic work may change as you progress with it. Who knows, you may start with one reason, then change some as you proceed, and then end it up with a completely different reason. It doesn't matter how many reasons are accompanying you on your way to success, the most important is to actually have them!
Motivation brings satisfaction and relief.
When you're on your way "through hardships to the stars", you will most likely get tires and exhausted, disappointed and even frustrated with the path. But if you don't deviate from the chosen path and stick to your motivation, you will get the desired reward at the end. It does not matter if you completed your to-do list or not, you can be proud of yourself since you have maintained you motivation.
A lot of different things can serve as motivation. While some individuals are motivated by wealth, the others work hard for their families. No matter what you're motivated by, make sure to keep it high!