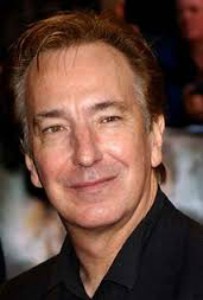 If you consider yourself the biggest movie fan and you know what a good movie is, it goes without saying that you love Alan Rickman. He is an actor that our generation is proud of, better to say one of the most prominent British screen actors. Hollywood star Alan Rickman had a varied cancer and died at the age of 69. But the star of British film and theater left a great bunch of terrific big-screen performances!
Sense and Sensibility, 1995
By the logic of the gurus of Academy Award, this role was the one that Alan was most likely to get the Oscar for. Even though he didn't, Alan Rickman is now known and praised as one of the most prominent working actors, who have never had the statuette.
In Ang Lee's masterpiece Alan Rickman depicts the role of Colonel Brandon. The latter appears in a love triangle tied to Marianne and John Willoughby. And what a performance that Rickman delivers! We didn't get used to seeing Alan in such a warm role, but the producer's choice is definitely perfect. A brilliant performance indeed.
Love Actually, 2003
If there's a movie with Alan Rickman that can cheer you up, Love Actually is the one. Especially if you're a fan of screen range of stories that are loosely linked. Some of them work very well, while the others fail. C'est la vie. The best exploration of the screen relationship is of course goes between Emma Thompson and Alan Rickman. They are a husband and a wife. There's no better actor at demonstrating tired impatience than Alan! To tell the truth, the whole love story segment works perfectly mainly because being placed in the hands of such brilliant actors.
Harry Potter, 2001-2011
In each of eight movies, Rickman had an outstanding opportunity to let the world know that Severus Snape is far greater than the outright villain created by Joanne Rowling's imagination. And so he did when the casting people sat down to choose the best fit for their movie dream list.
The trick to Rickman's performance as professor Snape is that in his both – dark and heroic images – he never lets the Potter saga fans really like him that much. Even when we see him moving to the boy's side, you can do nothing about the sense that Snape can put the knife into your back any time. However, even with too little screen time, Alan Rickman does his best to make as much as possible out of his role. And of course, he truly succeeds.
The Dogma, 1999
Believe it or not, but in some ways the fourth picture of Kevin Smith remains the most ambitious one. In terms of Alan Rickman's involvement course. Wearing heavy (up to 100 pounds) wings, Rickman took on the voice of God – the role of Metatron. Although you won't see the Rickman's dude too much on the screen, he does his work nothing short of the Oscar.
Alan Rickman's career is fully packed with must-see performances, but the movies placed on the list remain arguably the best.
References:
Alan Rickman: The Unauthorized Biography by Maureen Paton, February 1st 1997 by Virgin Publishing.
Alan Rickman: Remembering Alan Rickman by Patrick Roy, Kindle edition, January 15th 2016.
Alan Rickman: Alan Rickman a legendary actor by Philippe Gairaud, Kindle Edition, 6 pages, January 14th 2016.
Alan Rickman 180 Success Facts – Everything you need to know about Alan Rickman by Fred Solis, Kindle Edition, 436 pages, May 23rd 2014.
Alan Rickman Unauthorized & Uncensored by R.B. Grimm, Kindle Edition, 28 pages, February 25th 2015 by Famous People Collection.
Alan Rickman by Frederic P. Miller, Agnes F. Vandome, John McBrewster, paperback, 132 pages, April 25th 2010 by Alphascript Publishing.