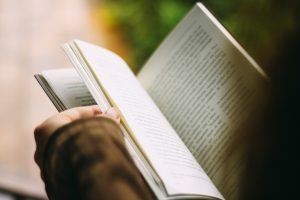 One of the most important skills you can have as a student is paraphrasing. Why? Because it allows you to reference the key points of a source in your own words, avoiding plagiarism. To paraphrase effectively, you have to have a good understanding of the main points in the source text. Unlike quoting, in which you can cite your source word for word, paraphrasing requires a deep understanding of the main points. To paraphrase, you need excellent reading comprehension ability in addition to strong writing skills.
But it doesn't have to be hard! Here are a few practical tips to make you the master of paraphrasing.
Read the entire passage until you have a clear idea of the main points. Although you must state key points in your own words, it's important to preserve the author's original meaning. Read the text thoroughly several times until the author's key points are crystal-clear in your mind. Jot down some notes as you go, so that you can easily refresh your memory on what you have read later;
Put it aside after reading it, and then come back to it. By looking at your notes with a fresh pair of eyes, you will be better able to deliver the author's thoughts in your own words. Sometimes, the time and distance are necessary to give you more clarity on the main points of the text.
Avoid looking at the text while writing. Having the source in front of you as you write will predispose you to use the author's words instead of yours. If you have thoroughly read and comprehended the text, you will have no trouble covering the main points in your paper.
Change the sentence structure first, then the words. When you come back to the text or to your notes, start by changing the sentence structure. Experiment with starting the sentence in a different spot, and shortening long sentences or expanding on short ones. Once you've found a winning structure, it will inform your word choice. Think deeply about the words you use; avoid replacing every word with a direct synonym, as this can result in awkward phrasing or an inaccurate paraphrase.
Put quotation marks around any shared language. The source material may contain conventional phrases or technical terms which are impossible to paraphrase and must be quoted directly. When this happens, use quotation marks to show that these terms are direct quotes.
Cite your source properly. When taking notes, be sure to jot down page numbers as you go, to make citations easier. When you paraphrase, give the citation within the sentence itself, or in the parenthetical citation at the end of the paraphrase.
Paraphrasing will be an enormous asset to you, making you a more effective writer as well as improving your reading comprehension skills. For that reason, it's worth the time to develop your ability to paraphrase.