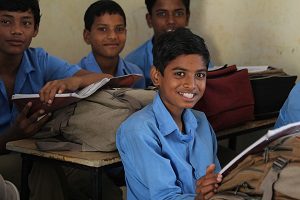 Highly educated and intelligent people will always be the ones who rule the world. It will never be out of fashion to study and learn something new throughout your life. It's never too late to get an education, even if you are in your late seventies, you can enroll at a college or at university and get a degree. Due to today's sophisticated technologies and global changes not only people can get a a degree they want, but also study from home and have all their training materials on the Internet which is one of the new ways of education if you look at it. Below you can find five ways that education needs to explore to keep up with the shifting world.
Learn from Home
We would be more than surprised if two hundred years ago someone told us that we would be studying from home not even leaving our house. Due to one click or a simple hashtag we can find everything we want online. Famous sites such as MOOC, Coursera, Udasity, Edx, can help you to take any course you want and broaden your horizon. There are a lot of useful courses to take, but it has to be as a supplementary way of studying. Apart from this, visiting the lessons in a real time and communication with the teachers is very crucial.
Search It Right
Today's society lives in a total information overload. There are a lot of interesting and useful information resources on the Internet and in mass media these days, but we can't filter the ones we need and the ones we don't. It's very important to be well acknowledged as for what learning resources to use for studying. If it's a free, but popular site where you can download a self-teaching guide in medicine, it doesn't necessarily mean that after you finish reading it, you can be a good medic. Reliable resources and well put information, these are important factors. As we all know, master of information is a master of a situation. But master who knows where to find the reliable information wins it all.
Have Everything Assessed
Education needs assessment and evaluation of the acquired knowledge. What is more, it has to be on a regular basis, for every student and in every studying institution. It will create an atmosphere of competition that will encourage everyone's desire to have better results. Sites that promote the educators to connect and collaborate with students, parents, and each other are Edmodo, Weebly, Moodle, Blackboard, Sakai, Google Classroom, Schoology, Engrade and others.
Exchange and Share
It's only via experience exchange and sharing that we can find out a lot of interesting information on educational system from each other. There are a lot of exchange programs these days for both teachers and students. They can travel to different countries and share their ideas and cultural backgrounds. For students these are AISEC, FLEX, ERASMUS program, Study abroad, Fullbright program, Youth for understanding, IFMSA, AFS intercultural programs and others. They will contribute to new ideas and new tendencies in an education.
March in Step
Using supplementary materials while learning is also very important. Not only can they help you to learn new material. It is entertaining and allows to get the information in a better way. There are a lot of gadgets where you can have different learning apps installed. Use your smartphone or laptop smartly and you will see that learning can be fun.
As a common knowledge, such new ways of education in the system are for the better, but along with the benefits there are some negative moments that influence the learning process as a whole. There are a lot of improvements and implementations to be made in an educational system. Total reload and revival is needed to give education a chance to rise like a phoenix.