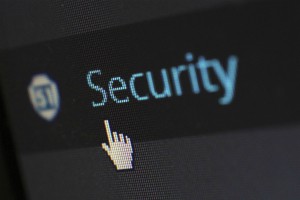 From now on former intelligence professionals, who exercised their skills on the battlefields, will be chasing bad guys in the investment banks.
Desperate to stay away from the overly expensive run-ins imposed by the regulators, the banks begin to hire former intelligence experts in order to monitor e-communications inside the establishments. The number one goal is to virtually scrutinize all aspects of the personnel routine, starting from how long they tend to have their coffee-breaks to what web pages they prefer to visit. The whole point is that the risks limits are quite high. Barclays, the brightest example, was fined a total of $2.2 billion for co-operating with other banks in order to manipulate the foreign-exchange and electricity markets.
According to the bank administers, military-intelligence officers will keep their eyes wide open in order to be able to detect any potential issues before they turn into a disaster. Although agents are more used to tracking the activities of the terrorists, as well as busting crime rings, it seems like they have found the second career within the civil community. More than a dozen of recruiters are already successful in keeping tabs on the traders of Wall Street.
In order to identify potential danger, the new employees are using the same techniques that are applied for the national-defense purposes such as email, text and voice communication analysis. The military-intelligence specialists inform there is no particular difference between the use of communications data in everyday life of a typical bank and military fieldwork. It's not about manpower only, however. Most of the techniques used to monitor the bank employees come from the times of the Cold War. Put together, all bits of information received in the process of investigation enable the former spies to predict the potential terrorist attack or some other trouble that should be handled.
Experts say that all the methods used for the communication tracking in the national defense sector aren't particularly different from the ones applied to unearth trader misconduct. For that reason formers spies are the best choice for the banks.
The secret UK Government Communications Headquarters and Central Intelligence Agency recruiters report that in the last eighteen months, various companies including HSBC Holdings Plc, Deutsche Bank AG and JPMorgan Chase & Co. have hired many former spies from the UK and United States military. At the same time, the officials of the banks refused to provide any comments on the issue.
Time alone will show whether the surveillance is effective or not. But today the paranoia level on the trading floors is getting hotter. Fearful of being banned from using mobile phone or fired for the smallest mistake, today some of the traders already hide in the toilets in order to send a "how are you?" message to their spouses.
References:
John Stauber and Sheldon Rampton, Toxic Sludge is Good For You: Lies, Damn Lies and the Public Relations Industry. (Monroe, ME: Common Courage Press, 1995.) Chapter 5, "Spies for Hire."
Jessica Bell and Dan Spalding, "Security Culture for Activists." The Ruckus Society. A basic primer on how activists can protect themselves from government and corporate espionage. Eamon Javers, Broker, Trader, Lawyer, Spy. (New York: HarperCollins, 2010).
Brian Glick, War at Home: Covert Action Against U.S. Activists and What We Can Do About It. (Cambridge, MA: South End Press, 1989).
Tom Devine and Tarek F. Maassarani, The Corporate Whistleblower's Survival Guide. (San Francisco, Berrett-Koehler Publishers, 2011).
CEP Report on Dormant Accounts of Victims of Nazi Persecution in Swiss Banks, by the Independent Committee of Eminent Persons, December 1999.
'History and Globalisation', speech to the EABH (European Association for Banking History) at the 'Banking in the Mirror of Time' event, Frankfurt, December 7, 2000
"Military Intelligence Blunders" by John Hughes-Wilson, 372 pages. Published December 3rd 2005 by Carroll & Graf Publishers