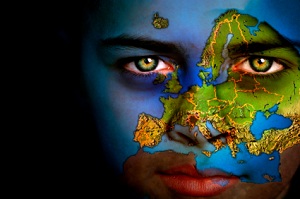 In our rapidly developing world, it's education that gives us the skills we are in need of to overcome poverty, address social issues, and enhance the well-being and health of the community we live in. It's in poor countries, where teaching programs are especially required since education is the crucial driver of economic empowerment for both – countries and their citizens.

As demand for education increases all over the globe, education charity programs emerge to meet them full-scale. Despite all the subtle barriers that arise nowadays on our way to the universal access to education, there are many educational charity programs that flourish in different parts of the world.
'PoP' or 'Pencils of Promise' is a not-for-profit charity education organization that provides children with new school and various educational opportunities that the developing world comes short of. Founded by Adam Braun in 2008, the 'Pencils of Promise' successfully applies education programs in Ghana, Laos, Guatemala and Nicaragua. According to the latest data, the 'PoP' organization has built almost three hundred schools and served more than 31 000 students.
A special charity mission is taken off by JetBlue Airways this summer. In order to promote summer reading activities within the underserved communities, the company has installed book vending machines that are absolutely free. The installs are located in Washington, D.C., neighborhood, where people do not have a direct access to the reading resources. With vending machines installed in a grocery store and in a church, many children of the area are provided with an access to the free books, to build their own personal library.
As for the 'Build a School' organization, it is also focusing on providing educational programs to the needy children. Moving toward sustainable and peaceful future, the 'Build a School' supports the developing countries in two basic ways: to provide high quality education in sustainable living and to support financially the building of classrooms in the underserved countries. The members of the organization generate school build projects and do their best to provide the kids with an access to knowledge about sustainable building, environment and food security.
In the 'Canadian Feed the Children' organization, they believe that education is the best investment in equitable and healthy society. And this viewpoint perfectly matches the reality since no country has ever successfully achieved continuous and quick economic development without 40% literacy rate as a minimum.
The core objective of the 'Canadian Feed the Children' organization is to enhance the access to education at all possible levels. When the question is about the primary education, the CFTC provides required stimulation and care for the little ones during the first six years of life. These activities, in turn, increase the ability to produce, consume and buy healthy food once the kids become adults (the program is called 'agricultural training'). And finally, the CFTC experts hold up community-led advocacy for quality education at the country, regional and local levels.