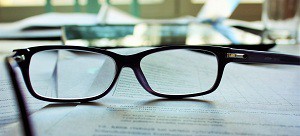 Writing an argumentative essay, regardless of its topic, is pretty challenging and requires you to surf the web, spend hours in a local library and perform a range of other related activities in order to get the whole scope of information needed to finish the project. Building the right structure for an essay is mandatory since without a solid "skeleton", your essay won't be a successful one.

If you get to know the basics of how to generate the argumentative essay outline, you will find out that the typical argumentative essay structure looks like this:
Introduction
Argument Development
Refuting the Arguments of the Opponents
Conclusive Part
Let's discuss it step by step.
Your instruction is the part of an argumentative essay, where you provide the strong foundation for the argument. The latter consists of a certain amount of background info, a hooking part and a thesis statement. The most difficult part for the majority of students is the one called "hooking." In case you have no idea of what it is, see this: just a simple sentence that attracts your readers and motivates them to keep on reading.
Now that you have outlined your intro, make sure to work on the argument.  Make your claim. It's the statement you generate in order to support your argument. Once you're done with that, bring your evidence into the game. The latter is the factual material gathered from the reliable printed and online sources. When you're done with collecting support for your evidence to back up your claim, provide the next crucial element of the argumentative essay outline which is refuting opponent's arguments.
Start with stating the viewpoints of each of your opponents and make sure to provide a rebuttal. Mind that every time you strike your opponents with this or that refutation, you must be armed with tons of hard evidence that will make them change their minds. As soon as you are ready with this section, it is the right time to move on to the end of your essay and sketch the conclusive sector.
When dealing with the argumentative essay conclusion, you're about to handle the following tasks:
Repeat how important your issue is. Just like you did in the introduction, tell your reader why is your content that important.
Show what it's like to live in the world, where your argument is implemented…or ignored. It's the end of your project and you should paint a picture of the situation, when your views are ignored. What would happen then? Make sure to ponder over the ramifications of your argument.
Remember, you have to close the argumentative essay with a clear picture of what you would like to achieve and why it matters for your target audience. Leave your readers absolutely convinced your argument is the ultimate truth!