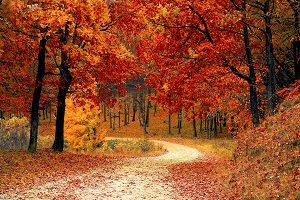 This is a sample essay on wellness. If you have to write a paper on how to get over autumn frustration, you use the points discussed below when drafting your essay.
Fall marks the beginning of a new season and the commencement of a new academic year for college students. Scholars are required to get back to school, and this can be a little hard especially if you had a great summer. The dull weather doesn't make things easier as well, and students usually find this transition challenging, and some even suffer from depression. The gloomy sky, cold nights, and the lack of sunlight make for some lonely times, and this may cause seasonal depression in young people who are always in the mood for fun activities. Depressed students may find it difficult to attend classes as well as other academic functions, and this may affect their performance. Students should, therefore, find helpful ways to kick out the autumn blues so as to remain active and focused on the academic objectives.
Tea, coffee, and hot chocolate are some of the favorite beverages during fall. To spice things up during the autumn, students should try different flavors for their favorite beverages. Pumpkin spice is a favorite for most during this time, and students should find enough of it for their coffee or tea. Others are French vanilla and hazelnut that students can opt for to spice up their drinks. Spicing your beverages has the effect of getting you excited about your next drink, and this helps in dealing with the autumn frustration. You could also ask your course mates what their favorite flavors are and resolve to try them out every week. If there is a coffee shop on campus or within the city that everyone is talking about, you should also pay it a visit and try the beverages over there.
Another thing that will help you deal with the autumn frustration is engaging in your school's sports activities. If you play sports, this is the time to get your groove on and represent your school to the best of your abilities. If you are not a player, you can choose to cheer the various teams in your school. Football is very popular during fall and tickets to the games are usually free for the supporters. Other games that are played at this time include soccer, field hockey, and volleyball. If your school team is playing an away game, make arrangements to get your game tickets on time for you to cheer your team.
You can also choose indoor decorations as a way to keep yourself engaged during the fall. Pumpkins are great decoration pieces for autumn, and you can get artificial ones for your indoor decoration needs. The benefit of getting artificial pumpkins is that you can reuse them year after year. Get creative in decorating the pumpkin pieces for the best results.
Autumn is one of the challenging times of the year for students. But with the above-mentioned tips, they can eliminate the autumn frustrations and seasonal depression with ease.
References:
Allen, M. J., & Sheridan, S. C. (2016). Evaluating changes in season length, onset, and end dates across the United States (1948–2012). International Journal of Climatology, 36(3), 1268-1277.
Gallinat, A. S., Primack, R. B., & Wagner, D. L. (2015). Autumn, the neglected season in climate change research. Trends in Ecology & Evolution, 30(3), 169-176.
Gevitz, K., Madera, R., Newbern, C., Lojo, J., & Johnson, C. C. (2017). Risk of fall-related injury due to adverse weather events, Philadelphia, Pennsylvania, 2006-2011. Public Health Reports, 132(1_suppl), 53S-58S.
Keenan, T. F., & Richardson, A. D. (2015). The timing of autumn senescence is affected by the timing of spring phenology: implications for predictive models. Global change biology, 21(7), 2634-2641.
Leaf, R. T., & Friedland, K. D. (2014). Autumn bloom phenology and magnitude influence haddock recruitment on Georges Bank. ICES Journal of Marine Science, 71(8), 2017-2025.
McGraw, M. (2014). Real Fall Weather. Scope, 2014(1), 2.
Seeley, M. W. (2015). Minnesota Weather Almanac: Completely Updated for the New Normals. Minnesota Historical Society Press.